PDM/CAPP integrated system is product-centric. It realizes the unified management of process and information related to product design and process, and it achieves data sequencing, design process optimization, and resource sharing. In addition, it helps to standardize R&D processes, improve design and process efficiency, shorten product development cycles and reduce product costs, which gives enterprises initiatives and competitive advantages.

Figure Document Management
This module provides powerful functions that can annotate and retrieve figure documents, and realize version control efficiently and accurately.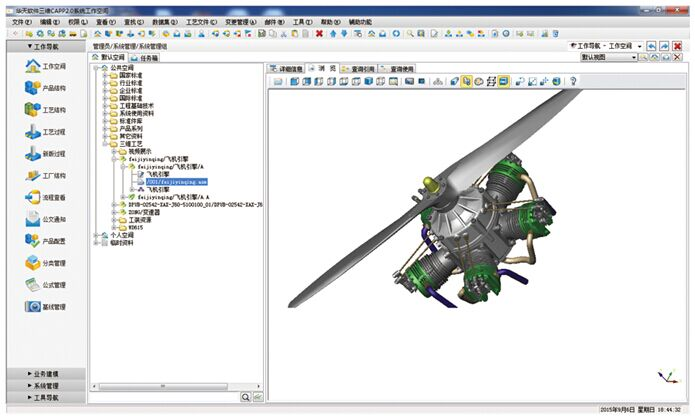 Configuration Management
Based on the idea of modular design, the uniform product configuration platform for enterprises is built to meet the demand of order-driven production and to shorten design cycles.
Technology BOM Management
Process BOM is created and maintained on the basis of Design BOM, which helps to manage the coupling and splitting of process pieces, and support multiple views of process BOM, thus to meet the management needs of factories and process plans .
Resources Management
It has a manufacturing resource library which achieves classification of typical processes, and makes query easily for users.
Product Structure Management
Support the creation, querying and editing of product BOMs, and allow multiple views on the product bill of material management.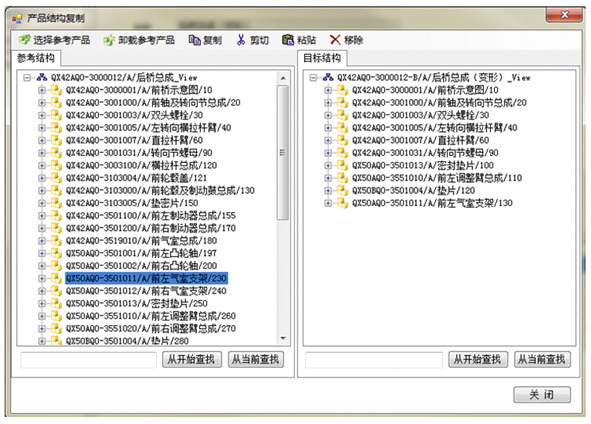 Process Design Management
It provides multi-view display interfaces which can be integrated with MS Office, and a "WYSIWYG" operating environment, and it can check document history and input sprcial symbols conveniently.
Routing Management
The database of process routes is for users to check the routes of product views and to follow various process implementations.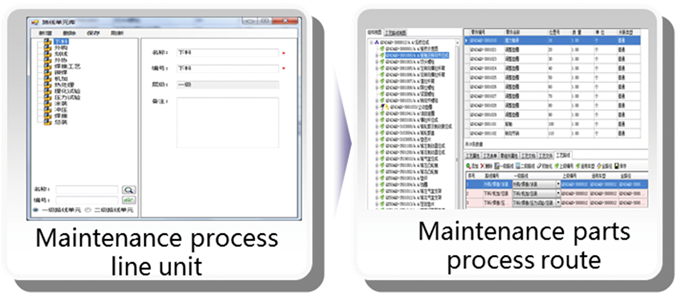 Change Management
The change management module can completely record the data involved in the changing process, and carry on change impact analysis; integrated with downstream systems, it provides tools for impact analysis and summary, thus maintaining data accuracy and consistency.
Process Chart
The system provides powerful picture editing functions and supports simple appended drawings.
Print Management
The print management module supports printouts of various data objects and process files within the system; the CAD map puzzle layout of print; records management and query of printed document distribution; print and control of print permissions in the process.
Process Management
System provides process activity's alerts, search function Users can customize image file storage tasks, change and approval process templates,to realize dynamic flow of work tasks, and real-time track the flow of work tasks.
Norm Management
Use quotas to arrange manpower, material and financial resources.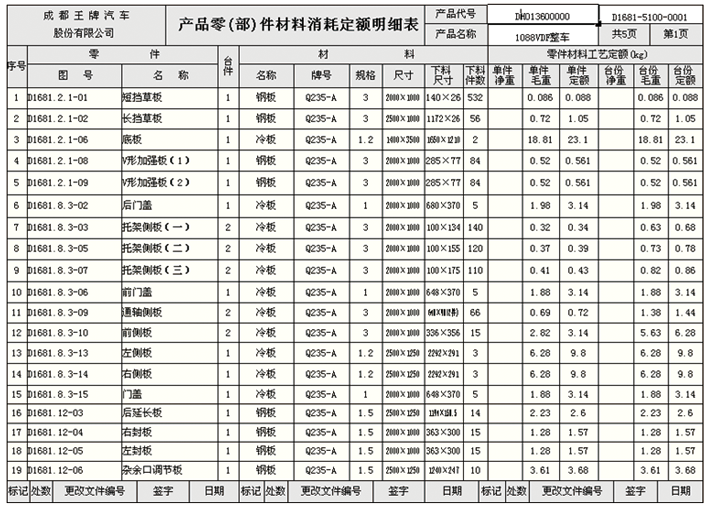 Integrated Interface
The system has powerful integration capabilities, and supports bi-directional integration of information systems such as CAD/ERP. So it forms a unified data model, and eliminates information silos. Products provide standardized CAD integration components,in order to realize the intergration with the mainstream softwares,such as AutoCAD, UG,NX, Pro/e, CATIA, Solid Edge, Solid Works, Protel, etc.And it develops specialized interface, which fully meets with the intergration of ERP system, such as Oracle, SAP, INFOR, UF, kingdee, etc.