The series of SView software can read various original CAD 2D/3D data model, quickly produce interactive materials for product display, establish a platform of product visualization technology that can be shared within the enterprise or with users and cooperative partners, effectively promote the marketing of new products, and cycle period from product development to delivery to final users. Sview provides not only tooling products but also abundant second development interface which can be applied to integration of the enterprise's internal application systems, form visual solutions that covers product design, workmanship, procurement, production, sale, and the stages after sale, and make users freely browse, communicate and cooperate whenever and wherever possible.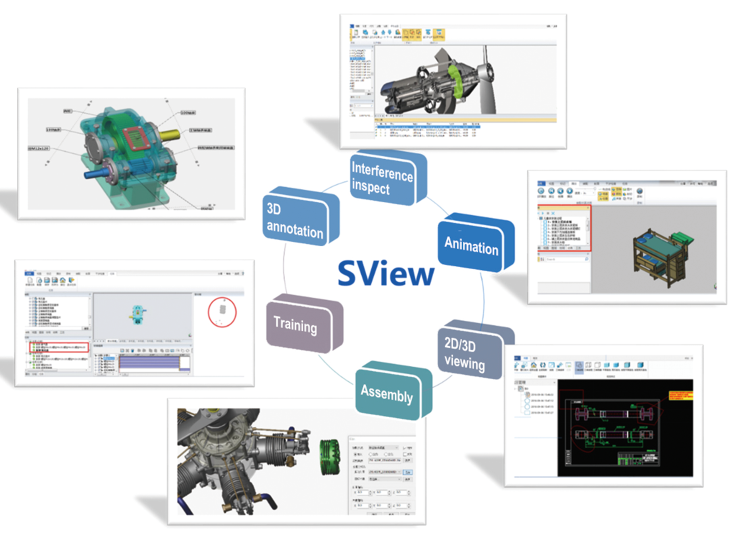 Core Value:
It can reduce corporate procurement costs without installing three-dimensional CAD software.
Powerful 3D lightweight technology can ensure the security of data.
Maximizing the value of 3D design data and shortening the time-to-market period of the product.
Visualized 3D product display is particularly vivid and pictorial.
Directly utilizing the enterprise's existing CAD/PDM resources to save development costs.