SRM system is used for improving the relationship between the main engine plant and its upstream suppliers of the supply chain, and is aimed to change the main engine plant's traditional supplier management model and build a strategic partnership of win-win cooperation. It can control and optimize the information stream, logistics and capital flow between the parties by means of information, exploit the market together by integrating the resources and competitive advantages of both parties, expand market demand and shares, reduce the high cost in the early stage of products, and realize win-win enterprise management model.
HoteamSoft SRM is benefit to revolution of enterprises 'supply chain'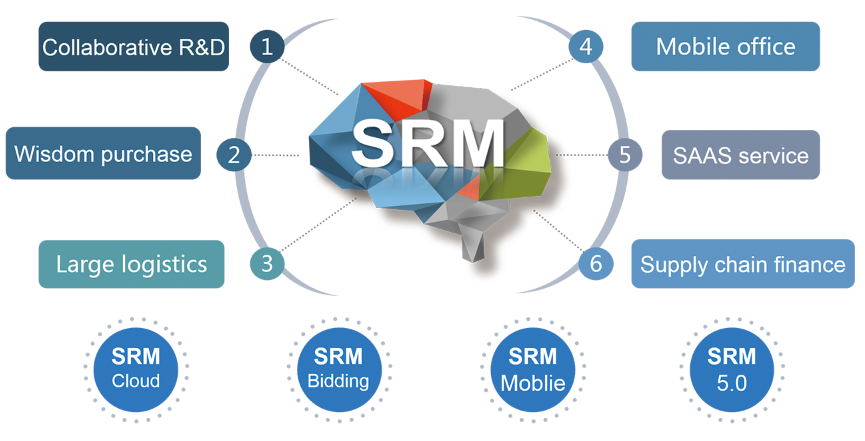 Value and Benefits:
Realizing the unified platform management of procurement procedures, ensuring the business collaboration of enterprise procurement with departments of production, quality, storage, and finance.
Helping the enterprise realize existing models such as regular procurement, VMI procurement,JIT procurement,supporting future changes in procurement management models. Tracking the whole procurement procedures through mobile terminals and intelligent warning function, and learning the whole purchasing process timely and dynamically.
Implementing appraisal of suppliers' performance, and effectively improving the efficiency of manual appraisal of suppliers' performance.
Helping the enterprise monitor the inventory with flexible turnover, and reducing overstocked products.
With multi-dimensional integrated reports, concise and powerful data expression, and 2D/3D graph presentation, providing purchasing managers with the fastest decision supports.